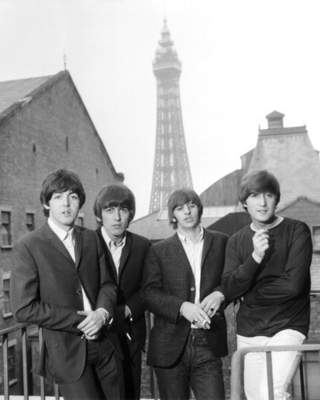 Cette article contient les accords pour jouer la magnifique, que dis-je, la monumentale chanson Here comes the sun de George Harrison.
Originalement disponible sur l'album Abbey road, Here comes the sun , écrite par George Harrison en 1969 est une des plus belle chanson des Beatles, elle fut souvent reprise en solo par George Harrison lors de ses concert.
L'arrangement suivant n'est pas dans la tonalité d'origine mais est très facile a jouer au ukulélé. Pour les accord, j'ai repris ceux disponible dans le songbook  du Taunton Ukulele Strummers Club.  J'ai transcris la petite introduction moi même. J'ai fait au plus simple, il y a des versions plus compliquées qui circule mais en se contentant de celle-la ça donne pas mal je trouve.
Intro

Refrain et couplets:

[G] Here comes the sun, [CM7] here comes the [A7]sun,
and I say, [G] it's all right [C][G][D] [C][G][D] [D]

[G] Little darling, it's been a [CM7] long cold lonely [D] winter
[G] Little darling, it feels like [CM7] years since it's been [D] here
[G] Here comes the sun, [CM7] here comes the [A7]sun,
and I say, [G] it's all right [C][G][D] [C][G][D] [D]

[G] Little darling, the smiles [CM7] returning to the [D] faces
[G] Little darling, it seems like [CM7] years since it's been [D] here
[G] Here comes the sun, [CM7] here comes the [A7]sun,
and I say, [G] it's all right [C][G][D] [C][G][D] [D]

[C] Sun, [G] sun, [D] sun, [G] here it comes…
[C] Sun, [G] sun, [D] sun, [G] here it comes…
[C] Sun, [G] sun, [D] sun, [G] here it comes…
[C] Sun, [G] sun, [D] sun, [G] here it comes…
[C] Sun, [G] sun, [D] sun, [G] here it comes…

[G] Little darling, I feel that [CM7] ice is slowly [D] melting
[G] Little darling, it seems like [CM7] years since it's been [D] clear
[G] Here comes the sun, [CM7] here comes the [A7]sun,
and I say, [G] it's all right [C][G][D] [C][G][D] [D]
Recherches ayant abouties sur cette page:
here comes the sun ukulele
here comes the sun ukulele tab
ukulélé tabs
ukulélé chords
beatles
here come the sun ukulele
here comes the sun ukulele tabs
Here Comes The Sun tab ukulele
here comes the sun ukulele chords
ukulele here comes the sun